[ad_1]

Welcome to The Checkout: an express lane for the weekly news you need to know, always 10 items or less.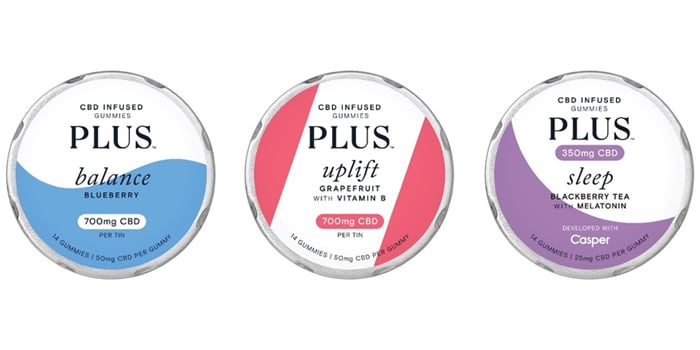 Catch Some Z's with CBD
The CBD buzz is making its way to bedtime. As regulation on CBD food and drink remains unsettled, mattress brand Casper this week announced a new line of CBD gummies, developed in partnership with California-based edibles company Plus Products and singer John Legend. Products include a blackberry tea-flavored melatonin and CBD-infused gummy for Sleep; a blueberry flavor for Balance and a grapefruit flavor for Uplift. The launch will see Plus Products expand from its roots in California to serve all 50 states via the Plus Products website.
"Like PLUS, we believe sleep is a key part of the wellness equation," Neil Parikh, co-founder and chief strategy officer at Casper, said in a release. "Partnering with their team of experts to introduce CBD sleep gummies brings a new way to relax and rest to those who need it."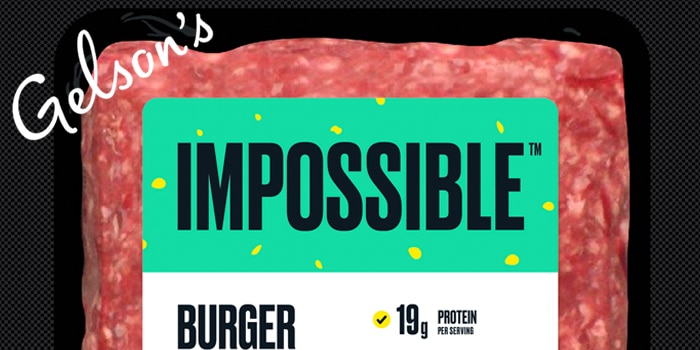 Cook the Impossible
Impossible Foods debuted its plant-based burger today at 27 locations of Southern California-based retailer Gelson's Markets. The company said it will also launch in East Coast retailers later this month, but did not disclose in which stores. In Gelson's the product will be available both fresh and frozen; a 12 oz. package will retail for $8.99, and Gelson's is limiting customers to 10 packages per visit.
Impossible, whose manufacturing facility is based in nearby Oakland, California, has spent considerable effort preparing for the launch. The company added global food producer OSI Group as a co-manufacturer to help prepare for its entry into retail. Previously Impossible was limited to selling in foodservice operations, with presence in 17,000 locations throughout the U.S., but the Food and Drug Administration (FDA)'s recent approval of soy leghemoglobin, Impossible's key ingredient, as a color additive in "alternative, non-animal protein sources, like vegetable burgers," made the retail move possible.
"We can't wait for home cooks to experience the magic — whether using Impossible Burger in their family favorites or inventing new recipes that go viral," Impossible Foods' CEO and founder Dr. Patrick O. Brown said in a release.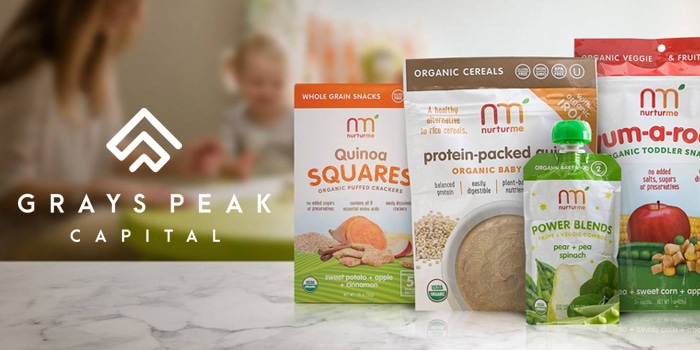 NurturMe Acquired by Grays Peak Capital
Allergen-free organic baby food company NurturMe was acquired by investment firm Grays Peak Capital for an undisclosed amount last week. NurturMe provides allergen-free baby food products that are certified organic, non-GMO and kosher. The company is backed by Advantage Capital Agribusiness Partners (ACAP), a food and agriculture division of Advantage Capital.
The acquisition is part of Grays Peak Capital's strategy to expand its portfolio of organic food brands, which already includes chia seed brand Mamma Chia, dried fruit brand Peeled Snacks and hemp beverage brand Sol-ti, along with a lineup of maternal-focused products from brand Healthy Mama.
With widening distribution channels, the global organic baby food market is expected to reach a compound annual growth rate (CAGR) of 11.1% by 2024, according to market research firm Mordor Intelligence. NurturMe is available online and in Sam's Club, Stop & Shop and other assorted retailers, but Grays Peak sees room for further expansion.
"NurturMe has untapped potential for product line expansion to capture unmet needs while also expanding to new customers, both domestically and internationally," Scott Stevens, founder of Grays Peak Capital, said in a release.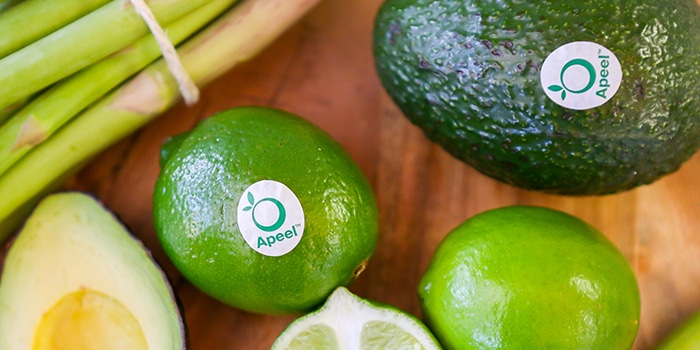 Preserving Produce: Apeel Expands in Kroger
Food technology company Apeel Sciences is expanding its line of longer-lasting avocados to more than 1,100 Kroger stores in the U.S. Apeel's plant-based treatment, which is made of lipids and glycerolipids that already exist in produce peels, seeds and pulp, extends product freshness and reduces the need for refrigeration. Both efforts are designed to cut waste and increase consumer access to produce.
Additionally, Apeel is adding to its lineup, adding treated asparagus and limes to its portfolio. The new items will launch at Kroger locations in the Cincinnati area.
Last year as part of its Zero Hunger/Zero Waste campaign, Kroger launched a pilot testing Apeel treated avocados in 109 stores. Through the partnership, the brand said in a release, Kroger and Apeel rescued millions of avocados, prevented thousands of metric tons of greenhouse emissions and saved over a billion gallons of water.
For a Bite of Function, Tyson Foods Launches Pact Brand
Eyeing consumers' hunger for functional gut health products, Tyson launched its new snack brand, Pact, on Indiegogo this week. In less than three days, the brand gained over 100 backers on the platform.
First teased in July, the refrigerated, functional bites are made with 10 or more real fruits and nuts per serving and contain protein and live probiotic cultures, prebiotic fiber and collagen protein. The launch includes four varieties: Gut Instinct (cranberry kombucha with probiotics), Gut Ahead (turmeric ginger with prebiotics), Vibe On (matcha blueberry "energizing") and Glow With It (cocoa/coconut with collagen). Each 1.8 oz bag has 8 bites which are sold refrigerated and can last at room temperature for one week.
Tyson is debuting the line on the crowdfunding platform in order to test the products and gather consumer insights, the company said — the same strategy the meat producer used when launching its chicken chip line YAPPAH! Tyson plans to end the campaign on October 18 and ship out product in November.
In recent months the company has looked to expand its product portfolio to capitalize on popular trends and changing consumer sentiment. The functional food market is expected to reach $100 billion in the U.S. by 2025, according to research firm Zion. Eyeing the plant-based food trend, Tyson also recently launched a line of blended plant-based products, Raised and Rooted, into retail.
"Pact is part of our disruptive innovation model to create, iterate and bring products to market faster," Noelle O'Mara, group president of prepared foods for Tyson, said in a release. "It's also part of our multi-dimensional approach to innovation which includes creating food that is fresh and less processed, in flexible forms that fit seamlessly into consumers' lives."


[ad_2]

Source link