[ad_1]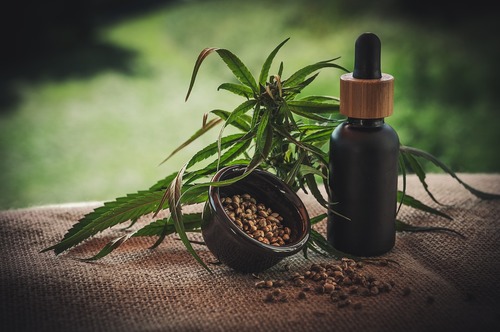 • Nearly a quarter of respondents (22%) think CBD is addictive

• 64% don't believe it can be sold in shops

• More than 1 in 10 believe it can get you 'high'
A new study released today has revealed that many Brits are unaware of the CBD phenomenon and its effects.
CBD, short for cannabidiol, is a chemical compound found in plants from the cannabis family that has no psychoactive effects. Yet, nearly a quarter (21%) of survey respondents believe CBD is illegal and addictive (22%), while 7% believe it can give you 'the munchies' – suggesting many still confuse CBD with THC, the psychoactive ingredient in cannabis. Of course, CBD is completely legal and non-addictive and can't get you high, as 14% of people believe.
Positively, nearly 7 in 10 survey respondents (68%) recognised that CBD has health benefits, with over half (59%) saying they assumed it could help with a medical condition. Additionally, more than 4 in 10 (41%) know it can be prescribed by doctors following former Home Secretary Sajid Javid's announcement last year that specialist hospital doctors would be able to legally prescribe cannabis-derived medicinal products.
The survey of over 2,000 UK adults was commissioned to discover whether the recent spate of headlines regarding CBD had made a difference to people's understanding and found that 64% of respondents don't believe it can be sold in shops.
As a relatively new wellness trend, a report by the World Health Organisation in 2017 found that CBD could possess numerous health benefits to relieve chronic pain, anxiety and insomnia. While the survey uncovered a number of people who recognised these health benefits listed, almost half of the population (48%) reported feeling confused and divided on whether you could refer to CBD as 'medicine'.
Nicola Webster is from Vape UK and was part of the team behind the research. She said, "It's a real shame that research into the true potential of cannabis and, in particular, cannabinoids like CBD has been stunted by sociopolitical factors. Our prejudices and fears towards cannabis have been ingrained over many years.
"I believe this has led to the kind of misinformation and confusion we see in the results of our study. It is positive to see that a significant percentage of UK adults recognise that CBD has health benefits. However, it's also obvious that many people are still conflating CBD with THC. As the industry grows, it's vital that the correct advice is provided, and more empirical studies are conducted, so that people can make sensible, well informed decisions about how CBD could help with their particular health concern."
-ENDS-
Notes to Editors

For additional comment or images please contact Thomas on thomas@kincomms.com or 0203 958 7085
The research was conducted on behalf of Vape UK CBD, a leading UK supplier of premium, lab tested CBD products. As staunch CBD advocates, they keep abreast of the latest studies and advice to ensure their customers are well informed about the potential of CBD.
[ad_2]

Source link