[ad_1]

Prima, a CBD wellness brand based in Santa Monica, California, recently released three new hemp-derived CBD skincare products. The formulas are identified in the press release as being for the body, beauty, and supplement, and they are currently available at Prima's new online shop – prima.co.
The Prima beauty and wellness slogan goes by:
It's time we prove that self-care is health care. Join us in reclaiming health, happiness and connectivity and challenging stress as the status quo.

The company's founder and CEO Christopher Gavin, also of Honest Company, stated:
"The time has come for hemp and cannabinoid science to be unlocked and adopted as a way to reclaim better balance, more joy and greater healing — and we are leading the uprising. In an age of health-altering digital addictions and epidemic levels of chronic stress and anxiety, Prima seeks to be the one trusted wellness resource and solution for all."
Development of the startup began about seven months ago and it features two other co-founders: Jessica Assaf of Cannabis Feminist, and Laurel Angelica Myers, who worked with Gavin at Honest.
Gavin has not relinquished his role at Honest Company as the Chief Purpose Officer, but his new startup certainly comes with a great deal of excitement. The company is based in Southern California and it focuses on producing with hemp cannabinoids. Gavin describes the hemp used as the "best organically grown hemp out of Oregon" and that the brand uses a "very gentle, slow extraction process" to turn it into an oil distillate. Further, the products are "emerging beauty and pain management" for the skin and oils that are luxurious and for the face. Most of the cannabinoids in the products are able to do a "great job with moisture retention and irritation and redness reduction."
The company has been registered as a public benefit corporation, which means that one of its goals is to maximize shareholder profits, but some of those profits are also spent to benefit the public. The company is considering to reinvest such funds into cannabis-related research. One of the most significant feats faced by the company, though, is convincing regulators that the products are safe – which is not easy.
Recently, the New York City Health Department has cracked down on restaurants serving CBD-infused foods. And the Los Angeles County Department of Healthy has done the same. At this point, the FDA also released a statement stating that it treats CBD as illegal when added to consumer food products. Gavin hopes that researching coming out concerning CBD may solidify people's understanding of the product as a product that may be able to reduce pain, inflammation, stress, insomnia, and anxiety.
The brand is recognized for its transparency, pure ingredients, and verified potency levels. Prima's formulas may be able to help mitigate stress, promote calmness, and lead to a balance in the body's physiological state. The assorted essentials formulas are as follows: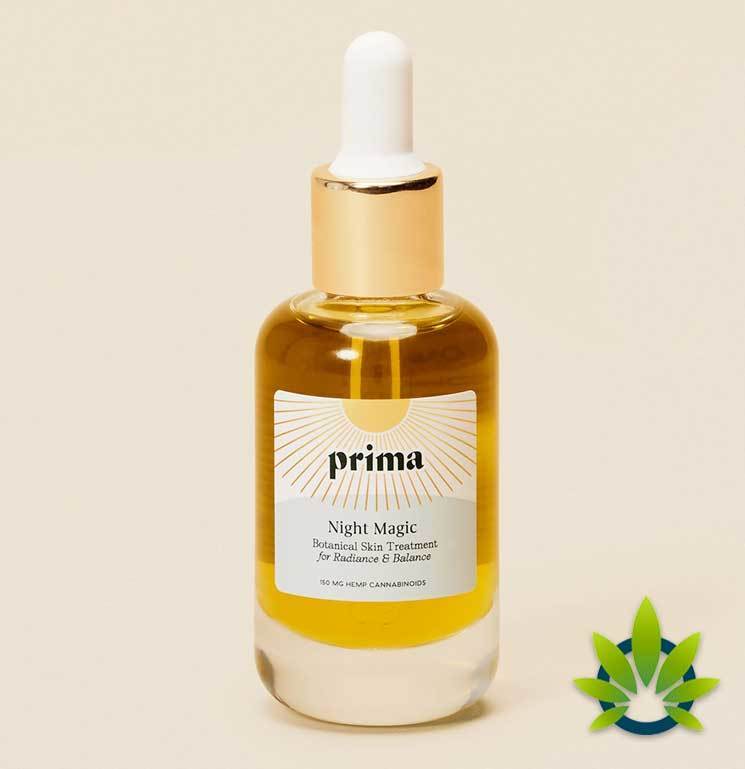 First, there is Night Magic, which is a treatment for the skin on the face and neck. This formula features 13 potent, organic, and luxurious botanical oils and 150 mg of hemp cannabinoids. This includes naturally occurring CBD.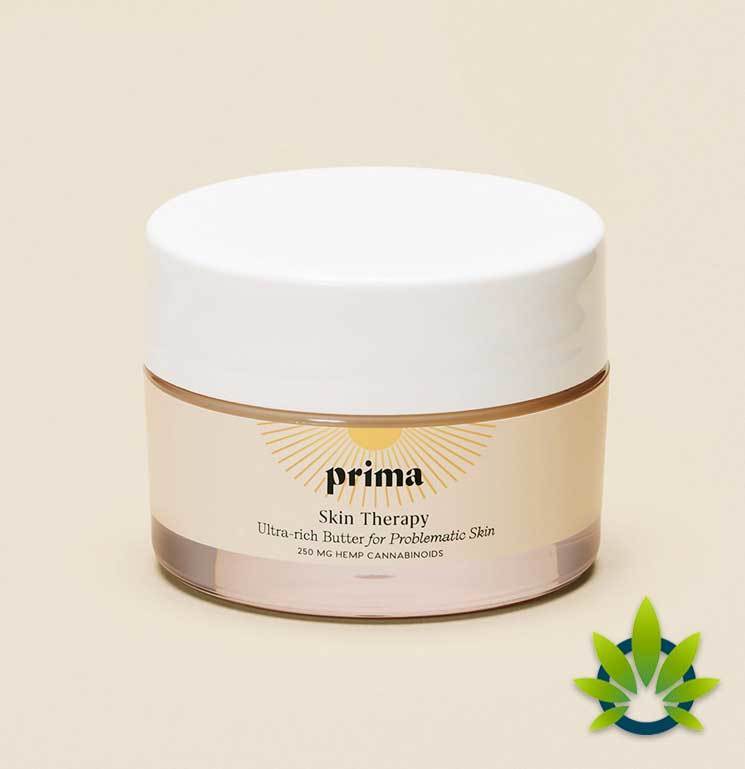 Second, there is Skin Therapy. This is a nourishing and emollient-rich skin butter that promotes skin moisture and health.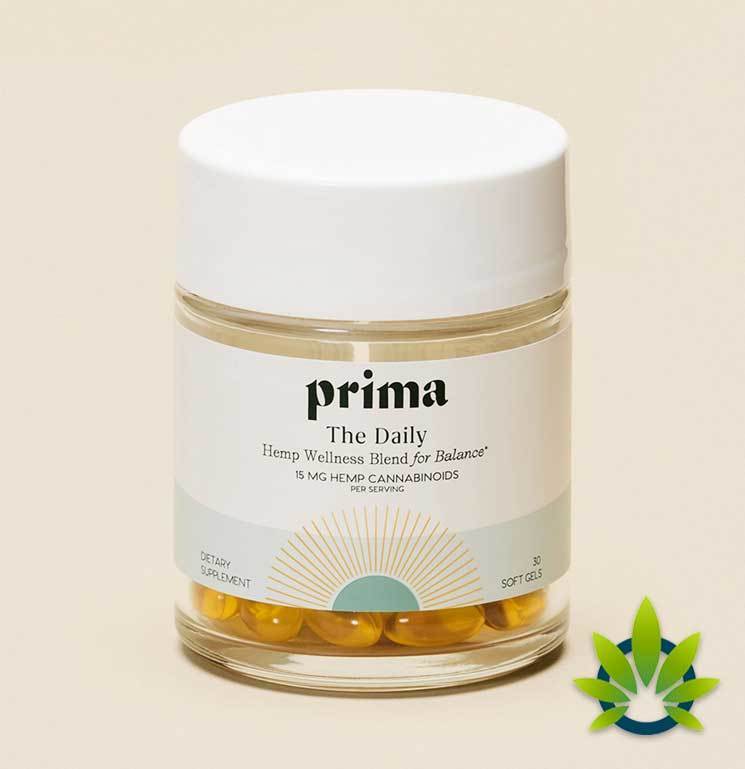 Third, there is The Daily. This is a vegan soft-gel supplement that is formulated by doctors. It is meant to promote bioavailability.
The rest of the Prima CBD hemp skincare line consists of;
R + R Cream (soothing rub for muscles and joints)
Soak It In Bath Gem (functional bath gem for relaxation and recovery)
These five CBD-based skin products are also available in two different collections, the 'Grounded & Glowing' as well as the 'Reset & Recover' packages.
Pima's Chief Operating Officer Laurel Angelica Myers shared in the press release,
"We're thrilled to provide products that raise the bar in terms of efficacy and experience — an offering that is meticulously formulated, ethically sourced and made from active botanicals, including our single-origin hemp. And we have dedicated ourselves to forging relationships with hemp farmers and suppliers as committed to uncompromising quality and sustainability as we are. We feel a deep responsibility to pioneer the trusted standards so needed in this young, emerging industry".
Since launching earlier in 2019, Prima has been working to provide education about CBD as a resource to its customers. It works to make therapeutic products less mystical. With its online shop, the company is now segueing into quality CBD wellness products that men and women can feel good about incorporating into their lifestyle.
The brand's co-founder and Chief Education Officer Jessica Assaf stated,
"As the deepest expression of our values and truth, we seek to establish hemp as the universal wellness tool that we know it to be. In service of our community, we have made a commitment to providing an unparalleled resource for scientifically backed education, innovative wellness tools, inspirational content and personalized support — all of which will help to achieve a reimagined state of health and well-being."
[ad_2]

Source link