[ad_1]

The farmers behind Montana's budding hemp industry were gathered at a workshop sharing their excitement for a crop rapidly increasing in acres. Then someone asked for a show of hands of who had turned a profit on marijuana's straight cousin.
There were about 65 growers at the meeting, recalled Chuck Holman, Montana Hemp co-op organizer and owner of Earth In Hand: Soil Health Services in Missoula.
"They were successful growing hemp," he said. "But when they were asked who made a profit, only one hand went up."
Raising hemp was the easy part.
Montana Department of Agriculture hemp statistics suggest the crop is increasing in popularity. There are 277 farmers now licensed by the state to grow hemp. Hemp's similarity to marijuana — there's a close physical resemblance — requires growers to register and be tested to make sure its hemp and not pot that's their cash crop. Hemp acres, which have increased more than sevenfold, are also watched by the state.
"We have 43,626 total registered acres," said Ben Thomas, Montana Department of Agriculture director. "There are an additional 13,036 acres that were projected but not yet reported on, they should come in over the next two weeks. So, 50,000 acres as a ballpark should be pretty close, with 45,000 acres being a more conservative estimate."
Interest grew after the 2018 farm bill loosened regulations for growing hemp, but Montana was already plugging away.
This isn't Montana's first try at a crop promising a decent payout and multiple uses ranging from biofuel to feed. A decade ago, camelina was on a trajectory similar to hemp with state backing and lots of promise as a health supplement, soap ingredient and a fuel alternative. Brian Schweitzer, Montana's governor at the time, told a reporter that if he had a girlfriend, camelina would be her name.
But after years of state promotion and federal studies to determine whether the oil could fuel military jets, which it did, camelina went bust for lack of a mature market.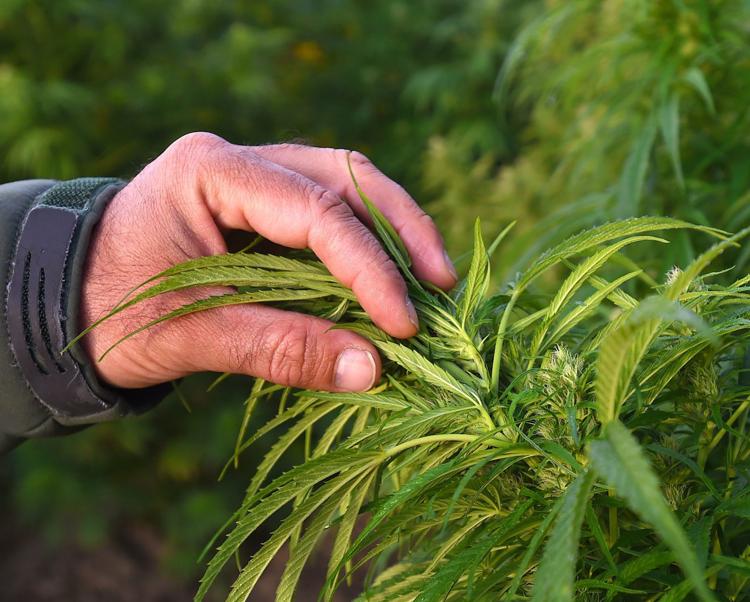 Thomas said hemp is different. The CBD oil market is still growing strong enough to keep hemp in play for several years.
Harder than raising hemp was getting it to market with only a few buyers. Both growers and the state Department of Agriculture spoke cautiously about pending legal action between farmers and buyers first on the scene.
There's been a little bit of the Wild West to the hemp economy in the three years since hemp farming took root in Montana. Holman tells of a fertilizer salesman who sold inputs that actually boosted the tetrahydrocannabinol, or THC, in the hemp that farmers grew. It's the THC in marijuana that makes the drug intoxicating. Hemp normally has trace levels of THC that aren't nearly strong enough to get a person stoned. The state requires THC levels in hemp to be 0.3% or less, which is far less than what's found in medical marijuana, the only legal kind in Montana.
Farmers have had trouble with companies that not only buy harvested hemp, but also sell the seed. The seed some farmers received was not a variety known to produce the best cannabidiol, or CBD, which is where the money is with hemp. CBD oil is used to treat pain, anxiety and insomnia. When those farmers brought their hemp to market, they discovered it was lower in CBD than what they'd been told to expect. Consequently, they were less profitable.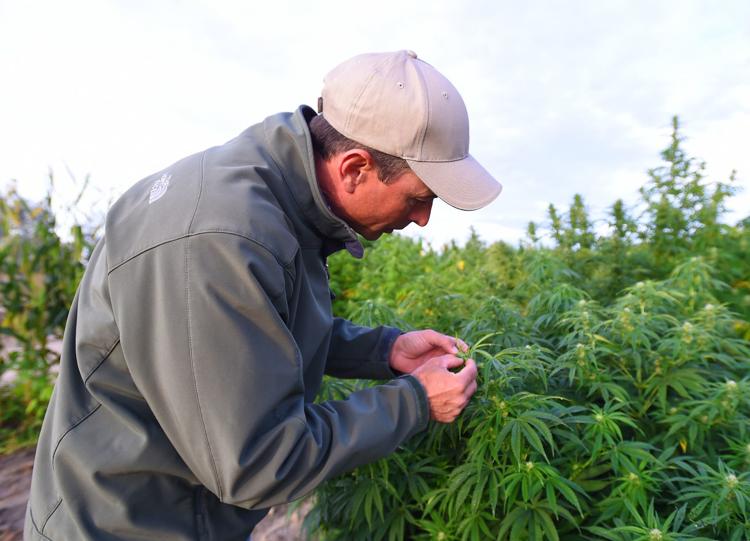 There have been seed salesmen promising an extremely high percentage of female plants, but then the seeds sprouted problematic males. The male plants have seeds and the seeds aren't desirable in the CBD business where hemp flowers, not seeds, deliver the goods.
'Do it right'
That one hemp farmer Holman recalled raising a hand to indicate being profitable, was Sam Belanger, a northwest Montana hemp farmer who applied for a processing permit Sept. 24, the first day Montana began licensing businesses that want to make hemp oil. Belanger plans to convert a 16,000-square foot building into a hemp extraction business and begin making hemp oil in October.
"We're not a garage operation. There's a lot of garage operations and brokerages out there that are jumping in and they don't know what they're doing," Belanger said. "You spend seven figures on equipment just to get started and do it right. People could do this on a stovetop, but it doesn't make it safe."
Belanger's company is Green Ridge Biosolutions US Inc. He expects the business to grow as Montana hemp farming matures and interest in hemp products increases. CBD is the hot hemp product for now, but other items like clothing and paper made from hemp have the most potential, Belanger said.
"Right now, the CBD market is bigger. There's more product, the industry is being built up. In 10 years, fiber is the bigger market because there are more uses for it, but we don't have a large fiber processing plant in the United States," Balanger said.
Near Hysham, farmer Bart Icopini is getting ready to harvest his first hemp crop. It's a 12-acre plot, planted alongside his corn, sugar beets and wheat.
He's still thinking about exactly how he's going to cut the hemp down. The thickest stalks are three inches in diameter, Icopini said. That kind of thickness is enough to wreck a swather. He plans to use an industrial weed whacker with blades instead of string.
"We're doing this for the CBD," said Icopini, "We've been pulling males out, or chopping them out. That's when you realize how thick the stalks are."
Farmers pull the male plants to prevent them from pollinating the female plants. The thinning protects the flowers necessary to produce CBD oil. The labor is intense. Icopini said he hired migrant farmhands to help pull the male plants.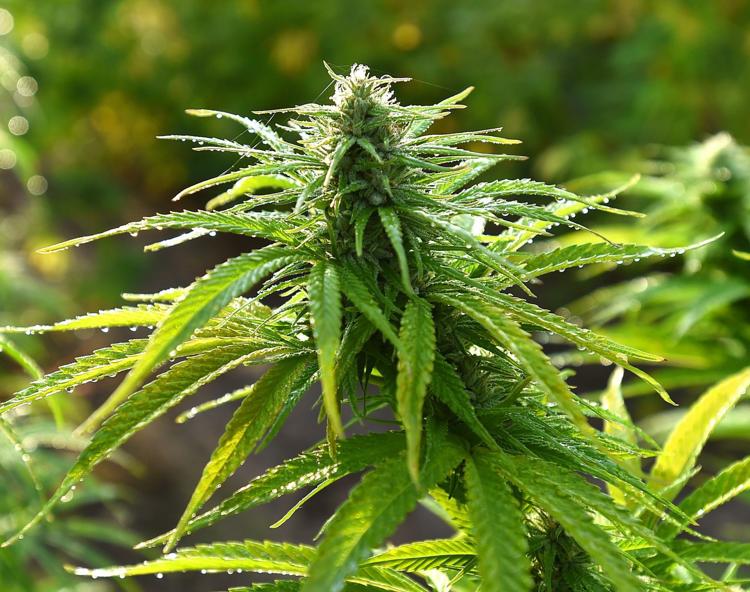 But if the payout is as expected, the farmer said the work should be worth it. He expects to be paid at least $2 a pound for his dried hemp flowers, and expects more than a pound per plant.
It's been an adventure growing a crop that looks and smells exactly like marijuana. There's a new state Fish, Wildlife and Parks fishing access down the road from his hemp acres. The crop has been a head turner for motorists.
"I hear FWP has taken a few calls," he said.
[ad_2]

Source link